Thank you for your interest in my practice. I believe that our early attachment experiences with our primary caregivers form the foundation for our ability to grow healthy and mutually satisfying attachment bonds with others in adulthood. We often struggle to establish feelings of self-esteem, worthiness and accomplishment in our work and in our relationships. Emotionally Focused Therapy (EFT) can provide a map for self-discovery and a way to enhance secure bonding with our partners. It is my privilege to walk that journey with you.  I hope to provide a safe space that is warm, accepting and free of judgement. I am consistently humbled and enriched by my clients' stories and consider my work with them a honor.
"Being the "best you can be" is really only possible when  you are deeply connected to another…"

Sue Johnson
IN*TI*MA*CY:    INTO ME SEE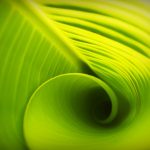 It's what we all long for: To truly know and be known. To establish genuine connections with those we love.
With you…I am home."

Anonymous
      I am also a Clinical Member of ICEEFT,  the International Centre for Excellence in Emotionally Focused Therapy. Find out more here: https://iceeft.com/